RAMBO ® THE VIDEO GAME
is a rail-shooter that puts the player in John Rambo's combat boots, and takes them on an action packed journey through the iconic combat sequences and story-arcs of FIRST BLOOD ™, RAMBO: FIRST BLOOD PART II ™ & RAMBO III ™.
Locked and loaded with the trademark Rambo arsenal of weapons, you battle through the boss showdowns and take-downs from the films - everything from Rambo's evading the police in First Blood, to his single, explosive bow strike on Lieutenant Tay in Rambo First Blood Part II, and on to his shredding Russian helicopters with the DShK 12.7mm Heavy Machine Gun in Rambo III.
Minimum System Requirements:
* Operating System: Windows XP / Windows Vista / Windows 7 / 8
* Processor: Intel Dual Core @ 2.4 GHz or higher
* Memory: 2 GB of RAM (4 GB for Vista & Win 7 / 8)
* Graphics Card: 512 MB (Nvidia 8800 GT) Pixel Shader 3.0
* Hard Disk: 8 GB free disk space
* Sound Card DirectX® 9.0c compatible
* DirectX® 9.0
ScreenShot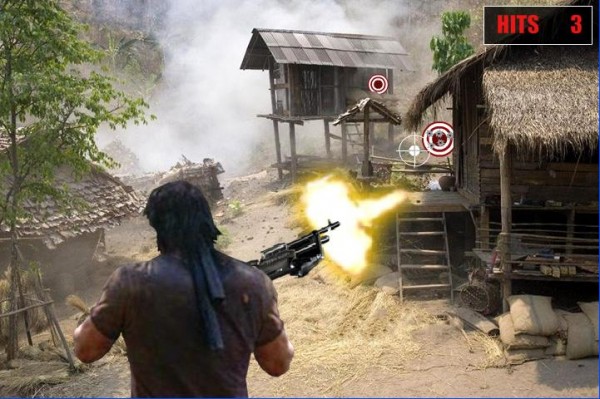 Link Download :
Size = 2,9GB
(1Gb)
(1Gb)
(900Mb)
Installation Notes:
1. Unrar the release.
2. Mount or burn image.
3. Install the game.
4. Copy the cracked content into the main install folder and overwrite.
5. Block the game in your firewall and mark our cracked content as secure/trusted in your antivirus program.
6. Play the game
Thanks For Visit , Find More New Game PC ==============Thanks =========
Related Post: